GEORGE W. BUSH FOR CONGRESS 1978 MEMORABILIA (Click "Home" at Bottom for Items for Sale)


George W. (son of President Bush) was an unsuccessful candidate for Congress against Democratic candidate, Kent Hance. Hance switched to the Republican party in later years and served as a campaign chairman for President Bush in Texas. These items are all from the collection of Ronald Wade -- Sorry, not for sale. Some were given to Ron by Governor Bush.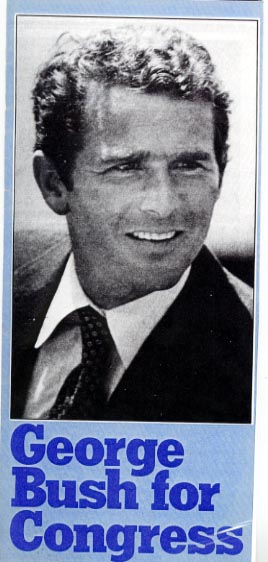 Brochure Featuring a Youthful George W. Bush





1978 Congressional Bumper Sticker for George W. Bush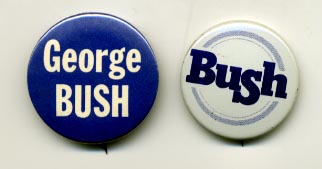 The Only 2 Different Buttons from George W. Bush's Congressional Race in 1978--the left button was given to Ron Wade by Governor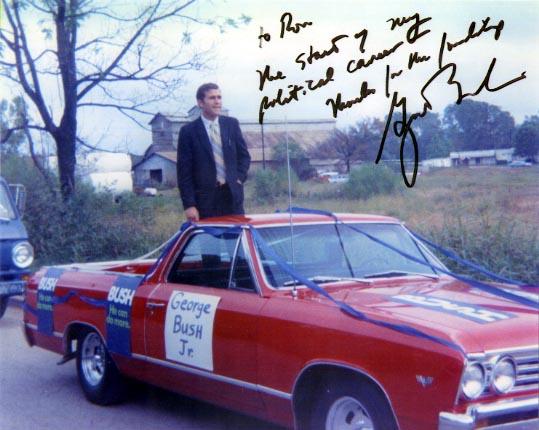 GEORGE W. BUSH CAMPAIGNS FOR HIS DAD FOR U. S. SENATOR, 1970 -- PHOTO TAKEN BY RON WADE
George W. Bush inscribed this photo to Ron Wade "Dear Ron, the start of my political career--Thanks for the friendship, George W. Bush". Wade drove Bush in this October, 1970 parade in Gilmer, Texas. Wade, then 17, had been unable to get a convertible for the parade to feature the son of the candidate--all convertibles had been taken up by parade princesses. Bush had to ride precariously in his El Camino as Wade drove carefully. Bush explained that this was perhaps the first event he participated in politically on behalf of his father. George W. was in the Texas Air National Guard at this time -- this was a Saturday parade.