Election Night Victory Party - Austin Texas - March 14, 2000


Governor George W. Bush invited friends and staff to join him in Austin, Texas on March 14th to celebrate his "going over the top" in the number of delegates needed to secure the Republican Nomination for President. Some photos Ron Wade took at the party are shown.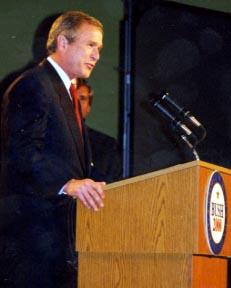 Governor Bush Addresses the World After Winning the Republican Nomination by Securing Enough Delegates to Win the Nomination
Photos taken by Ron Wade on 3-14-2000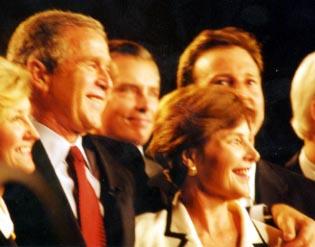 Governor & Mrs. Bush
To left is Texas U. S. Senator Kay Bailey Hutcheson. Since Governor Bush was elected the Republicans have taken ALL state-wide offices in Texas!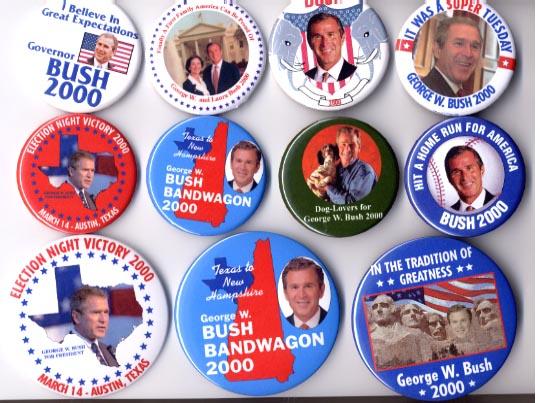 Election Night Campaign Buttons